10/01/2023 – TII Euroracing and MegaRide partnership consolidated to take part in another round of the Indy Autonomous Challenge – one of the most incredible car races ever conceived.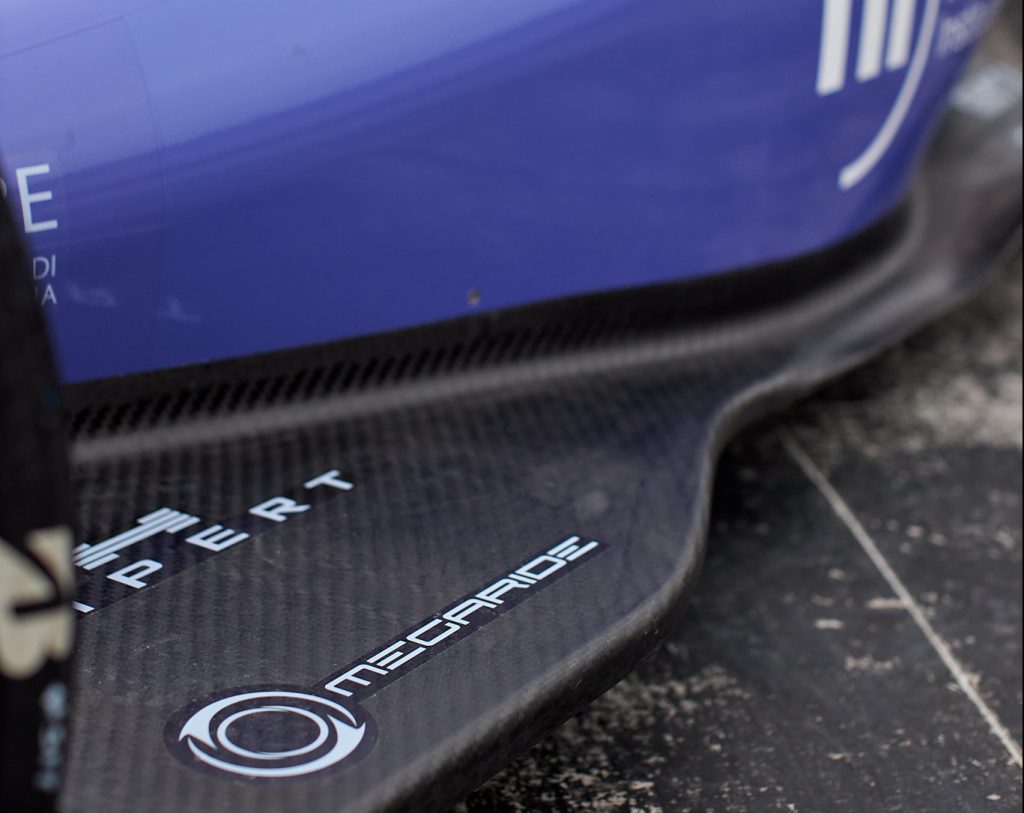 Nine teams from all over the world in a head-to-head competition with completely autonomous Dallara Av-21 vehicles. The partnership with MegaRide becomes key in this respect as it will have to carry out the task it already carries out in other areas of Motorsport at the highest levels: optimizing the dynamic performance of the vehicle and the complex interaction between tires, cars, and road surface.
Subsequently, TII Euroracing and MegaRide will again be protagonists at the Milano Monza Motor Show (MIMO) for a race that will be held in the circuit of Monza – the Temple of Speed. On June 18, 2023, the team will compete in the Autodromo Nazionale of Monza for the first time in a circuit different from an oval: for TII Euroracing and MegaRide it will certainly be a very interesting challenge in terms of track layout.
Ayoub Raji, Technical Leader of TII Euroracing: "I consider the support of the MegaRide engineers on the aspects related to vehicle dynamics that we consider in the planning and control algorithms of our autonomous driving software to be of great value. The curves of the circuits have particular characteristics so it will be important to better identify the interaction between rubber and asphalt, an aspect with which MegaRide has a lot of experience. In addition, the collaboration also has long-term goals in the vision of even more complex races on guided tracks and not just oval."
Aleksandr Sakhnevych, CTO of Megaride: "Many decision-makers and automotive key-players wonder how autonomous vehicles will affect future mobility. There could not be a better occasion to get a view on it, than something highly demanding as autonomous motorsport. We are proud to continue supporting our partners in the development of reliable and potentially affordable technologies which could provide huge savings and benefits, to win races today, to move people tomorrow."