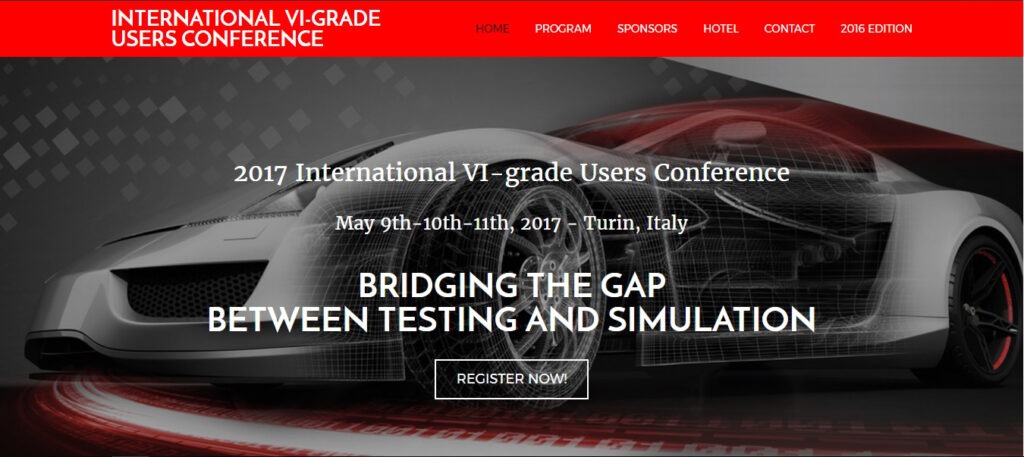 Il 10 e 11 Maggio 2017, a Torino, presso il Museo dell'Automobile, si terrà l'annuale VI-grade users conference, consueta occasione di confronto tra i players internazionali dell'automobilismo e del motorsport su temi inerenti simulazioni real-time, modelli di dinamica veicolo e simulatori di guida dinamici.
MegaRide, tra gli sponsor dell'evento, presenterà le proprie più recenti innovazioni riguardanti la possibilità di riprodurre su piattaforme real-time gli effetti legati alle variazioni di temperatura, mescola ed usura degli pneumatici, ed all'interazione con fondi stradali di svariate caratteristiche, fornendo al driver sempre più elevati livelli di realismo ed ai data analyst risultati affidabili su fenomeni di particolare complessità.
La presentazione, dal titolo "Effects of Temperature, Roughness and Wear
on Real-Time Advanced MF Tire Modelling​"​, sarà tenuta nella sessione pomeridiana dell'11 Maggio. Nell'ambito della medesima sarà inoltre presente il team UniNa Corse dell'Università Federico II, vincitore del contest internazionale Virtual Formula 2017, promosso da VI-grade e Automobili Lamborghini.