Megaride expands and completes its line-up of proprietary solutions for the tyre and automotive industry, thanks to the acquisition of tyre wear and integrity monitoring systems developed by Wriggle.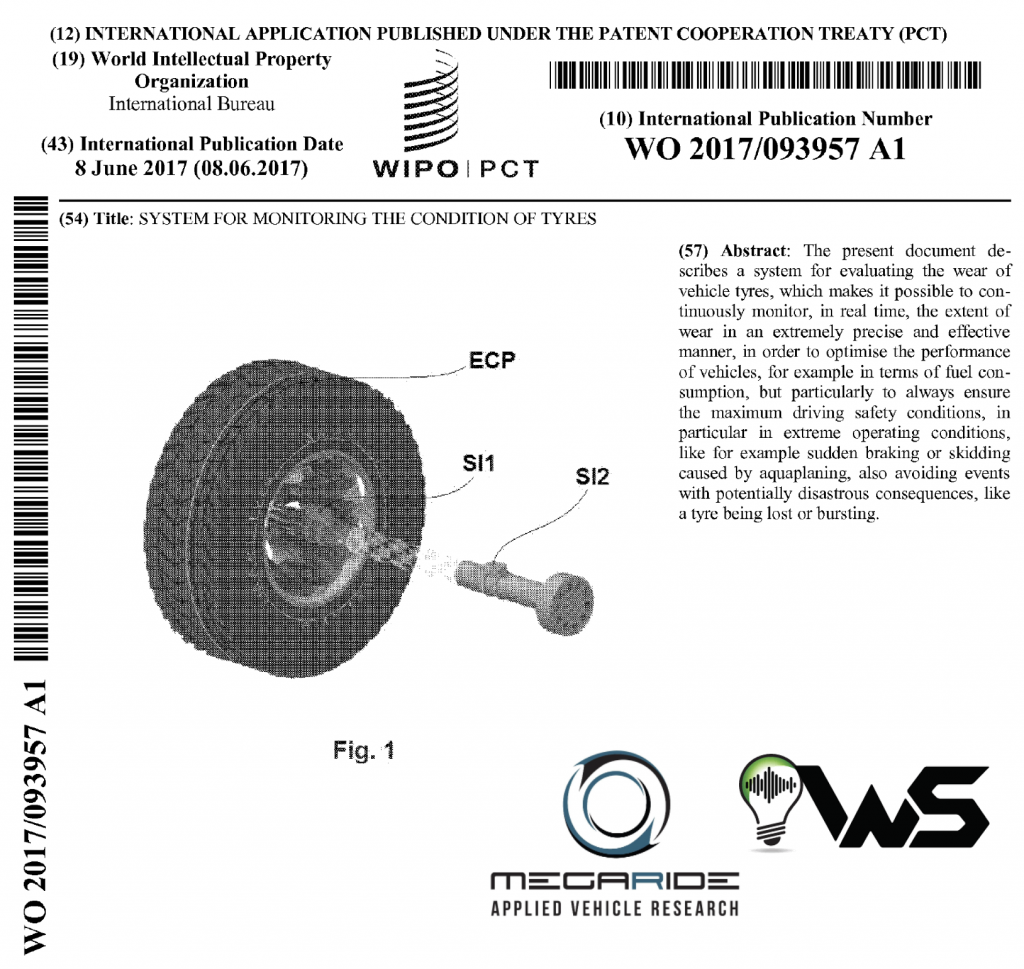 Naples, 3 January 2022 – Megaride Applied Vehicle Research is pleased to announce that it has acquired the intellectual property of Wriggle Solutions, continuing its expansion of technical know-how in the tyre technology sphere.
An expert in developing innovative enhancements and features in the tyre industry, Wriggle Solutions has produced a novel system that helps to monitor tyre wear in real time, report damage, and advise whenever tyre needs to be replaced.
This technology and expertise brought Wriggle Solutions to the attention of MegaRide Applied Vehicle Research, which is now able to add a fundamental element to its offering.
Developed using expertise from the University of Naples, MegaRide is already an industry leader in the development of simulation systems for the automotive sector as well as for the optimisation of the relationship between the tyre, vehicle and road.
"MegaRide and Wriggle Solutions both have academic origins and carry out similar research, creating synergies that have led to this acquisition," said Arash Gholamzadeh Nasrabadi, the CEO of Wriggle Solutions. "The combination of our technologies will make a fundamental contribution to research in the tyre industry, enhancing the development of self-driving vehicles at the same time."
Flavio Farroni, the CEO of MegaRide commented: "Wriggle's systems integrate perfectly with our technologies, completing the range of solutions capable of communicating with on-board systems from a safety and sustainability perspective. Reaching an operation of this magnitude shows how much we have grown, as well as our ability to generate value on multiple levels."
MegaRide's innovation has already been recognized within the industry, with the company winning the 2020 edition of the Italian Master Startup Award, which assesses the best performing companies from a revenue and technological perspective in the five years since the inception of the business.