The Federico II spin-off company expands and completes its offer of proprietary solutions for the tire and automotive industry, thanks to the acquisition of tire wear and integrity monitoring systems developed by the Tuscan start-up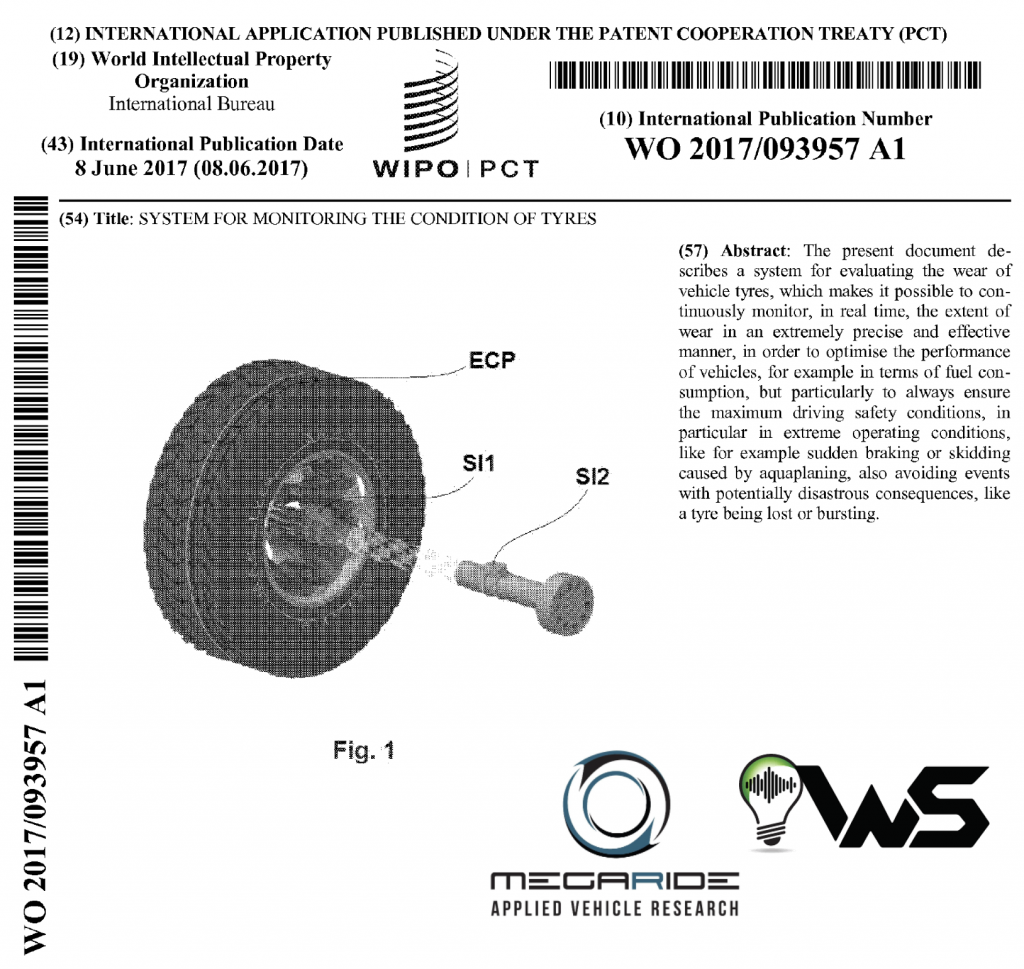 Naples-Pisa, 13 December 2021. Megaride Applied Vehicle Research, spin-off of Federico II, and Wriggle Solutions, spin-off of the Scuola Superiore Sant'Anna of Pisa, announce that they have reached an agreement for the acquisition by the Neapolitan company of the know-how and intellectual property related to an innovative system of monitoring and control of tire conditions that has obtained multiple awards at national and international level.
The acquired system allows to monitor the wear of the tread with innovative techniques, reporting in real-time the levels of progressive degradation, the time for tire replacement, and any damage to the rubber. The solution developed and patented by Wriggle allows MegaRide to add a fundamental element to its proprietary know-how, which in a few years has made it a leader in the development of simulation systems for the automotive sector and for the optimization of the interactions between tire, vehicle and road.
"The sale of our systems to MegaRide is not accidental – underlined Arash Gholamzadeh Nasrabadi, CEO of Wriggle Solutions -. Over time, the two companies have come closer and closer by virtue of the commonality of academic origins, objectives and research fields that have created such synergies as to lead to the acquisition of our systems. The combination of our technologies will make a fundamental contribution to the evolution of research in the field of tires, with interesting results also in the development of self-driving vehicles "
"Wriggle's systems – commented Flavio Farroni, CEO of MegaRide – integrate perfectly with our technologies, completing the range of solutions capable of communicating with on-board systems from a safety and sustainability perspective. Reaching an operation of this magnitude represents for us proof of the growth and ability to generate value on multiple levels by MegaRide, which is increasingly taking the form of a technology holding ".
"MegaRide – added Francesco Timpone, Chairman of MegaRide – was born and continues to grow rapidly, with a deep synergy with the context of scientific research. Wriggle technologies represent a new development trajectory, to be undertaken as part of our research and our next market horizons. "