MegaRide expands its plateau of partnerships in world class open-wheel motorsport with the historic and prestigious Van Amersfoort Racing team. The collaboration covers the two newly added championships to the Dutch team's already impressive race category portfolio, namely the FIA F2 & F3 championships. Starting from the first championship round at Bahrain, the MegaRide logo will appear on all five VAR race cars divided over both championships.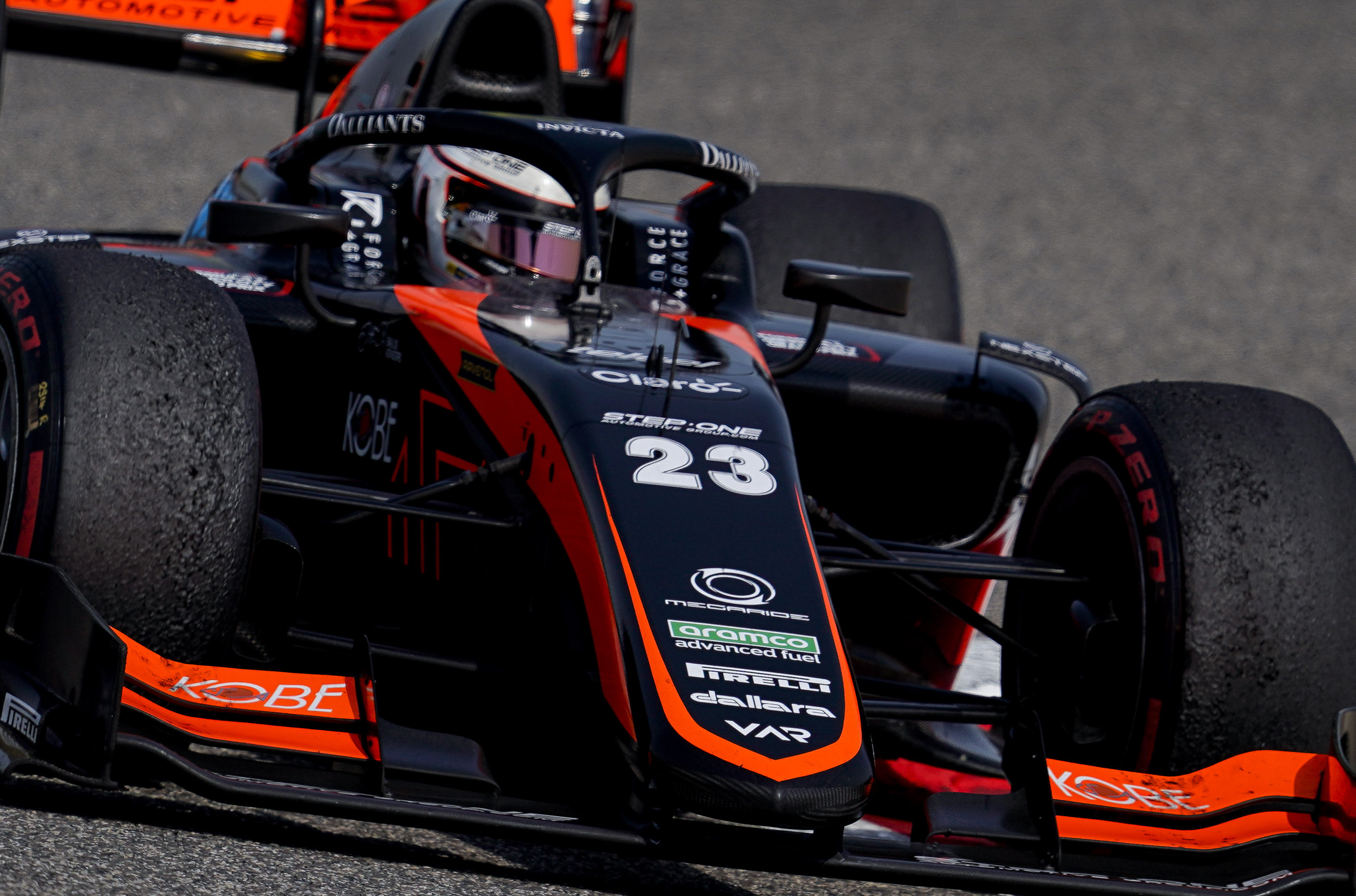 This new partnership consolidates MegaRide's presence in the racing world, and adds to its numerous partnerships with half of the Formula 1 teams and the most prestigious brands in other open-wheel formulas.
How and with what objectives will MegaRide's solutions integrate with VAR cars?
These are the essential points, also common to other partnerships of the same nature, customized to the specific needs of the Dutch team.
Support in the preparation of race weekends, and in particular, identification: 
the target temperature for tire operation
of the best warm-up procedure to reach the operating temperature
of the pressure and camber settings needed to optimize grip levels
In addition, VAR's technical staff will interact with MegaRide to define test programs needed to improve understanding of tire behavior
Flavio Farroni, CEO and co-founder of MegaRide
"The union between tradition and innovation always gives positive fruits. It is with this spirit and conviction that we are giving life to the collaboration with Van Amersfoort Racing known to be a training ground for champions and a protagonist in the history of motorsport. The most advanced modeling and simulation technologies developed by our young team of researchers and technicians have from the very beginning integrated with the experience of the team's staff, with whom the interaction is proving to be very interesting and stimulating."
Marc Giannone, F2 Chief Engineer comments on the collaboration
"As the upcoming season is only our second FIA F2 Championship campaign and with the limitation in testing imposed by the series, MegaRide is proving to be the right partner in building knowledge and understanding of the tire and compounds we use, ultimately benefitting us on track. We are excited about the partnership are looking forward to working together with the MegaRide team."