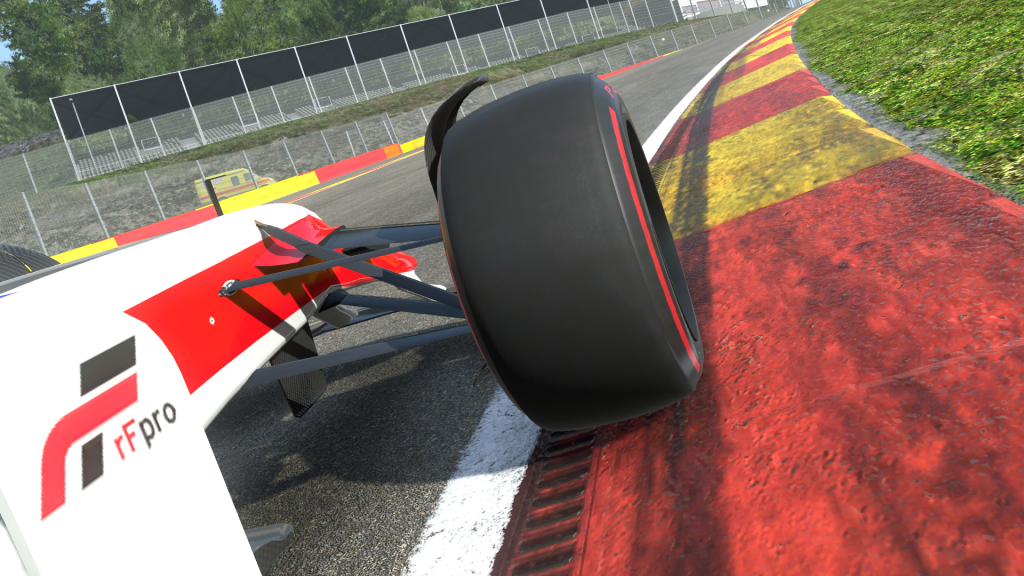 New simulation approach significantly advances tyre modelling within rFpro
Tyre model integration provides access to detailed road surface data helping motorsport teams to better simulate tyres and improve their understanding of tyre behaviour
MegaRide to be the first integrated partner
Hampshire, UK, 9th August 2022… For the first time, simulation software specialist rFpro is integrating third-party tyre model suppliers directly into its road surface model software, TerrrainServer. This access to highly-detailed road surface data is helping motorsport teams to develop more advanced tyre models.
"The tyre is the only part of a race car connected to the road," said Matt Daley, rFpro Operations Director. "For motorsport teams, optimising the tyres is critical to reducing lap time. Using a more advanced tyre model during simulations provides a better understanding of the tyre behaviour and improves correlation with the real world."
A tyre model is made up of two elements; the contact patch model and the dynamics and force calculations. For highly-efficient processing during real-time simulations, TerrainServer takes an average road position of the contact patch, which the tyre model uses to calculate the force and directions being applied to the wheel.
The new development gives tyre modelling providers encrypted access to the road surface model so they have complete control of the tyre model calculations. This is enabling the contact patch to be split up into 1cm x 1cm segments each with its own road position. As a result, the forces and stiffnesses of different areas of the tyre can be simulated creating a much more advanced tyre model.
During offline simulations, the new tyre model can be run at extraordinarily high detail because it isn't constrained by real-time. This enables a sweep of test parameters to be run to evaluate how the parameter changes affect the vehicle. For example, different tyre pressures, downforce levels and weight distributions can all be evaluated to see the impact on lap times.
"We have been entrusted by race circuits around the world with their track surface IP for over 20 years," said Daley. "It was therefore critical to enable customers to integrate their own tyre models into our simulation whilst also encrypting the road surface data."
The first tyre model provider to be integrated into rFpro's TerrainServer is MegaRide. Its customers have already adopted the new solution and are benefitting from the results.
"rFpro is the most open and agnostic simulation platform in the industry," said Daley. "The integration of tyre models into TerrainServer is a big step toward increasing the flexibility of our solution."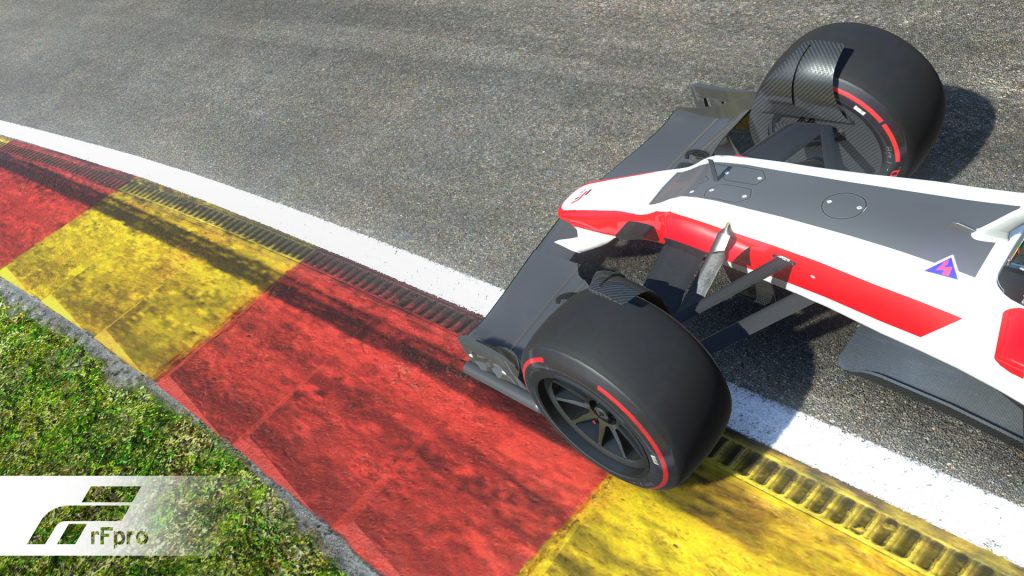 About rFpro
rFpro software provides a simulation environment for the automotive and motorsport industries. It is used for the development and testing of autonomous vehicles, ADAS, vehicle dynamics and human factor studies – essentially anything that involves driving a vehicle. rFpro's automotive customers are the world's largest car manufacturers, tier one suppliers and sensor developers. We enable them to simulate, test and validate new sensors, control systems and vehicle hardware systems. The top ten OEMs that were early adopters of rFpro technology have already launched road cars which started their development, not on a test track, but in a virtual environment using rFpro. In motorsport we are the market leader of professional driver-in-the-loop simulator software – our customers are champions of every leading motorsport category. We maintain the largest library of digital road models (digital twins) including test tracks and race circuits for F1, NASCAR, WEC, IMSA, Indy, Formula E, Super-GT and Australian V8 Supercars. rFpro's vision is for every driving simulator experiment to be conducted using the rFpro engineering-focused simulation engine. On every driving simulator, local or cloud-based, rFpro will form a fundamental part of vehicle developments.