Trucking is changing as a result of technologies. The partnership between MegaRide, a spin-off of Federico II of Naples that develops hi-tech tires, and the multinational industrial tire company Prometeon Tyre Group indicates a precise development direction: the smartification of road freight transport.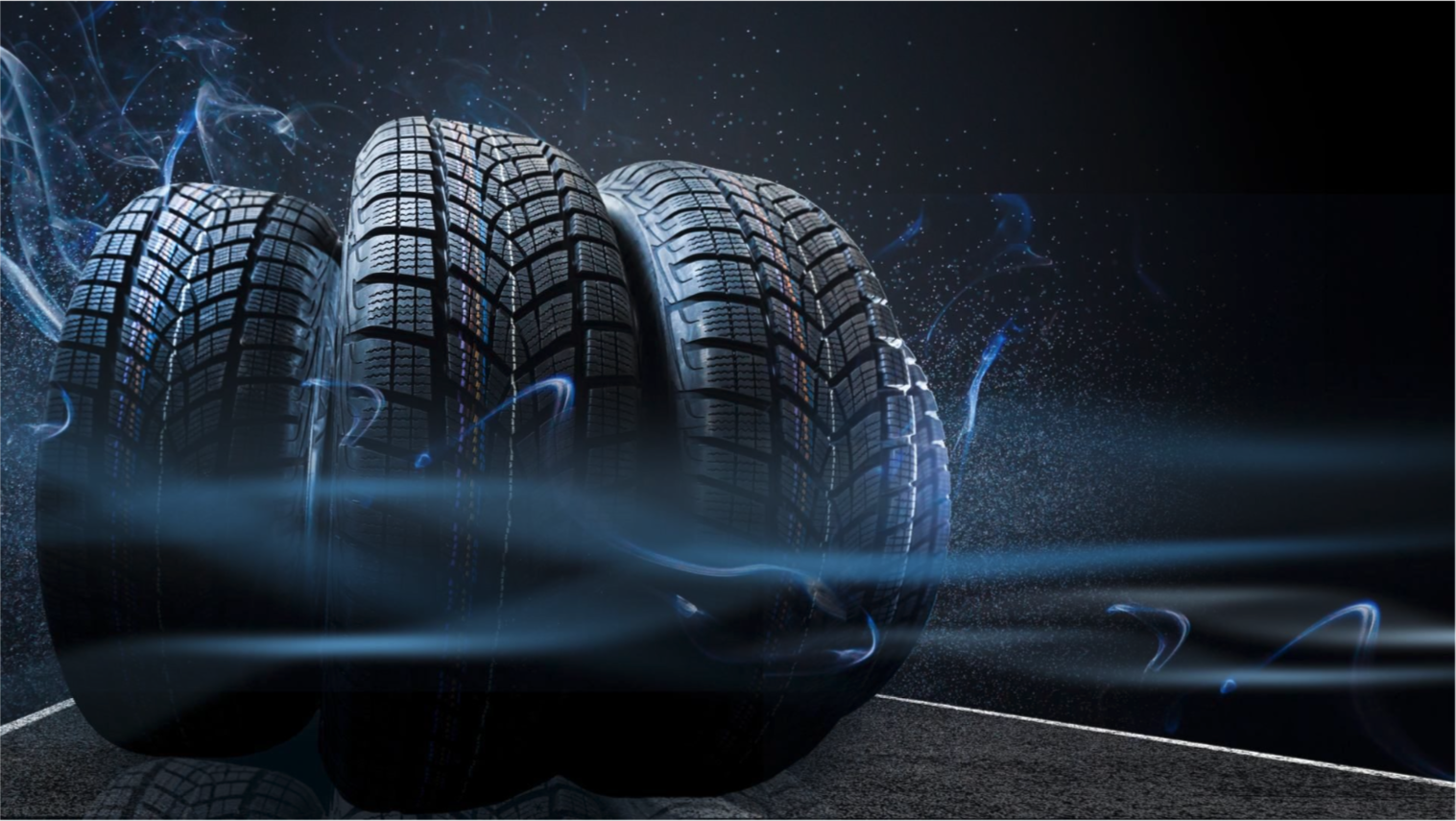 From motorsport to road haulage, safety and performance also pass through tire technology. This is the sector on which MegaRide, a spin-off of the Federico II University of Naples that develops algorithms for tire control, has built its innovation. The scaleup has signed a collaboration with the industrial tire multinational Prometeon Tyre Group and is looking at the world of road transport, where the evolution towards "smartification" – i.e. digitization and connectivity applied to objects – and autonomous driving represent a market of choice for the innovative methodologies proposed by the hi-tech mobility companies.
"Physical modeling knows no limits of use. It reproduces the behavior of a racing tire as well as that of a bicycle or truck tyre. It is a winning technical-scientific approach due to its transversality", says Flavio Farroni, CEO of MegaRide. "The technologies developed by Megaride and Prometeon are born for motorsport, but are effectively adapted to the world of transport. It is an effective collaboration in business, but also in nurturing the link with universities, recruiting talent and creating knowledge that looks to the future".
"Prometeon has a collaborative approach as its research and development strategy, and it is essential to have a highly competent partner like MegaRide in terms of physical modeling," explains Alexandre Bregantim, Chief Technical Officer of Prometeon Tyre Group. "It is a continuous work, in which we have already achieved positive results. We will continue on this path in the coming years".
MegaRide, founded seven years ago, saw its revenues grow by 65% in 2022. Today it is a small holding company with an international reputation with customers ranging from Formula 1 to MotoGP, from the most important tire manufacturers to the new autonomous driving players.
Prometeon Tyre Group is the only tire manufacturer in the world completely focused on the Industrial (transport of goods and people), Agro and OTR sectors and is present in all 5 continents. The Group has 4 factories (2 in Brazil, one in Egypt, one in Turkey), 3 R&D centers (Italy, Brazil and Turkey) and a Development Center in Egypt. In 2022 it presented its new generation of premium tyres, the PIRELLI-branded 02 Series, particularly innovative in terms of technology and sustainability, entirely designed and developed in the Group's R&D centres.
---
The scenario: how freight transport will evolve thanks to hitech
In cities that are increasingly taking on the dimension of a metropolis, road freight transport will carve out a significant space for itself in long distances, according to MegaRide. "Heavy" vehicles represent an ideal field of application for innovative solutions for road safety and for reducing energy consumption. There are also ample opportunities for the development of autonomous driving solutions that can handle streams of vehicles traveling parallel and at uniform speeds.
"Guaranteeing the continuity of the flow and minimizing the causes of accidents due, for the most part, to critical issues in the interaction between tires and road, become crucial objectives", says Farroni. "There are two main ways to achieve them: to produce increasingly reliable tyres, thanks to rigorous automated quality control and the choice of innovative materials and designs, and to make use of new software technologies for diagnosing malfunctions, or better still, their first warnings. And here MegaRide and Prometeon enter the scene".
The collaboration between MegaRide and Prometeon represents a form of technology transfer between markets, i.e. from that of car racing to trucks, buses, vans and agricultural vehicles. Prometeon, in collaboration with MegaRide, has implemented digital prototyping and real-time data analysis solutions that MegaRide has developed over the years in the motorsport sector.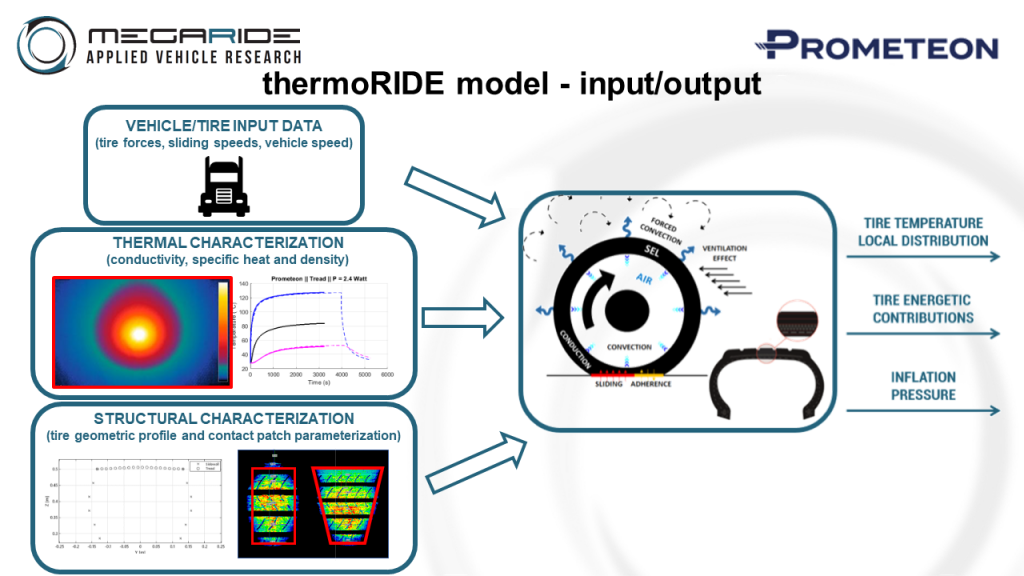 ---
Physical models for the development of safer tyres
Using physical models in the development of tires means having an advanced experimental platform available which, in addition to collecting the data acquired from the sensors used in testing activities, makes available numerous additional information, generated by sorts of "virtual sensors", represented precisely by the output of the physical models.
In simpler words, MegaRide and Prometeon work together on the possibility of knowing the grip, the optimal temperature, the wear, and much more, of each tire that the manufacturing company develops in the form of a prototype. This speeds up the validation process that will take it to market.
The areas of collaboration between MegaRide and Prometeon are many. Prometeon invests primarily in basic research, proposing scientific projects and welcoming students and PhD students, who carry out their experimental and numerical activities in the company, fueling the virtuous cycle of research – industrial application – recruitment of young graduates For its part, MegaRide, thanks to the streamlined is in its being a 'former startup', it adapts quickly to ever new requests, linked to innovative and nascent trends, offering Prometeon a vision of technologies to be implemented progressively, from 'airless' tires to the adoption of innovative techniques for non-destructive quality control of products.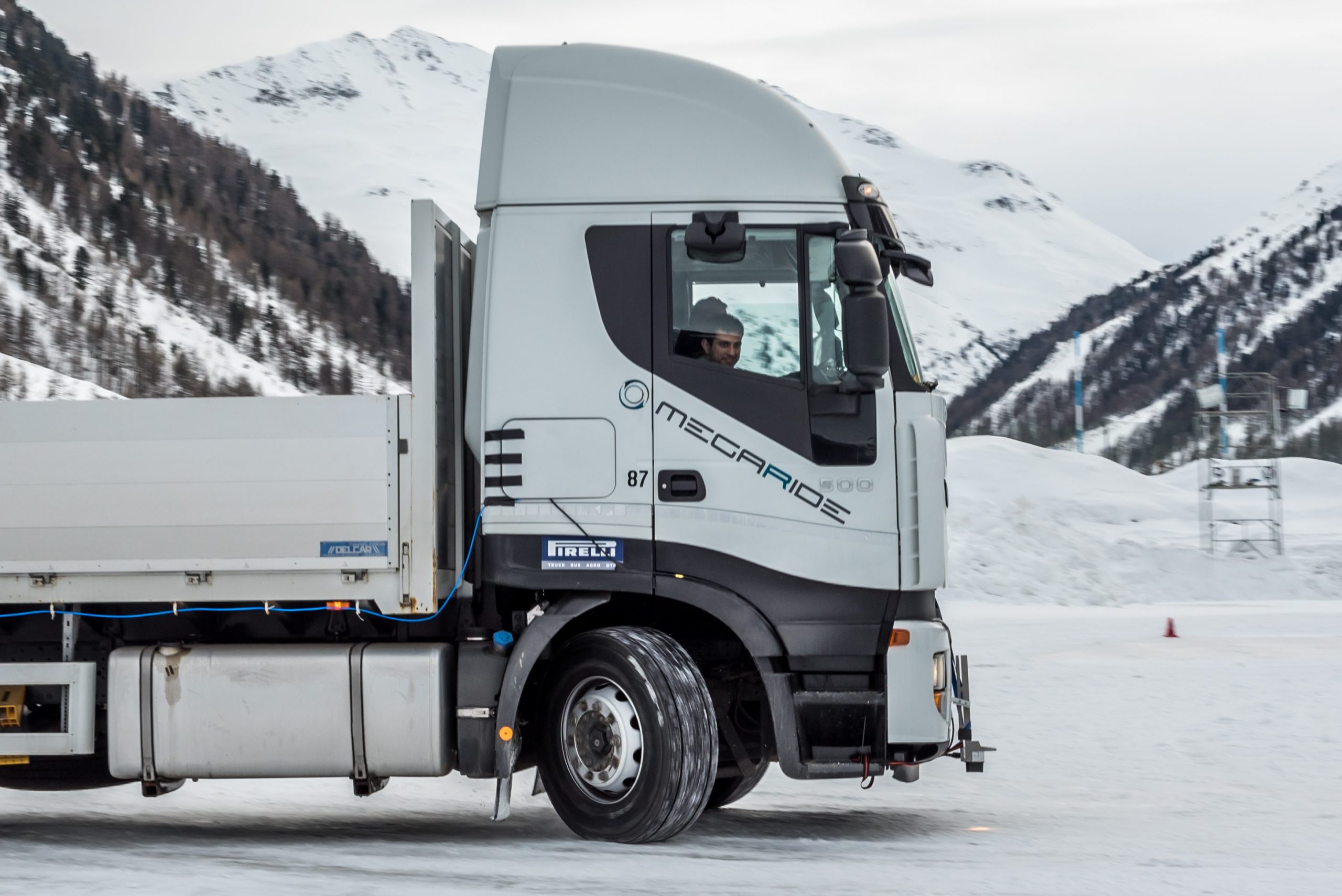 ---
The point about artificial intelligence
Finally, Farroni reports, in an application context increasingly oriented towards artificial intelligence, the models developed in the projects between Prometeon and MegaRide keep the point on a different paradigm: understanding, interpreting and replicating the physics of phenomena. And it is something "that neural networks and machine learning cannot, by their nature, do, and which makes them very powerful tools in certain applications, but weak when it is necessary to predict behavior in a condition never observed before or go to the root of a phenomenon with explicit correlations and clear mathematical laws. A more intense investment, certainly, that of those who aspire to this goal – concludes Farroni -, but which over the distance has proved successful in a product in which we want to optimize safety, sustainability, design, quality and performance at the same time".
---
MegaRide innovation
The intuition of MegaRide was to equate the tires to a real sub-component, instead of considering them just a tuning object. As such, the tire can be characterized with precise metrics and modeled with mathematical formulations capable of faithfully representing reality. In this way it is possible to build digital duplicates of the tire on which to iterate the prototyping and development phases, reducing the number of physical prototypes required and minimizing development times and associated costs. The same models can be used to analyze the behavior of the tires in any potential operating condition of the vehicle, making it possible to prototype the control logics aimed at optimizing vehicle performance and safety already in simulation.
Over time, MegaRide has further expanded its offer, in turn creating the spin-off VESevo (acronym for Viscoelasticity Evaluation System Evolved), which produces a measuring device for analyzing the mechanical properties of tire compounds. The accuracy and the advantages offered by the non-destructive technique developed are such that VESevo has already been adopted by several teams in Formula 1, Formula E, MotoGP and Nascar.
SOURCE: https://www.economyup.it/automotive/pneumatici-hi-tech-nell-autotrasporto-la-collaborazione-fra-prometeon-e-megaride/