Seaside Racing, the outdoor engineering lab that has been gaining attention since 2021 with its 5-days event in June at the Sele Circuit, is still growing. This third edition will see the participation of new international partners and, to underline the desire to become a reference point in the international automotive field, a completely new initiative logo has been conceived.

The driving force for this initiative promoted by the MegaRide group is always the same: open knowledge (with contributions and results shared with all partners) and on-track experimentations, looking for new modeling challenges and features to be included in virtual simulation environment. The goal is to fully characterize the vehicle and its sub-systems, defining the standards for physical models' identification by means of innovative and reliable procedures designed to support researchers and technicians in their daily work.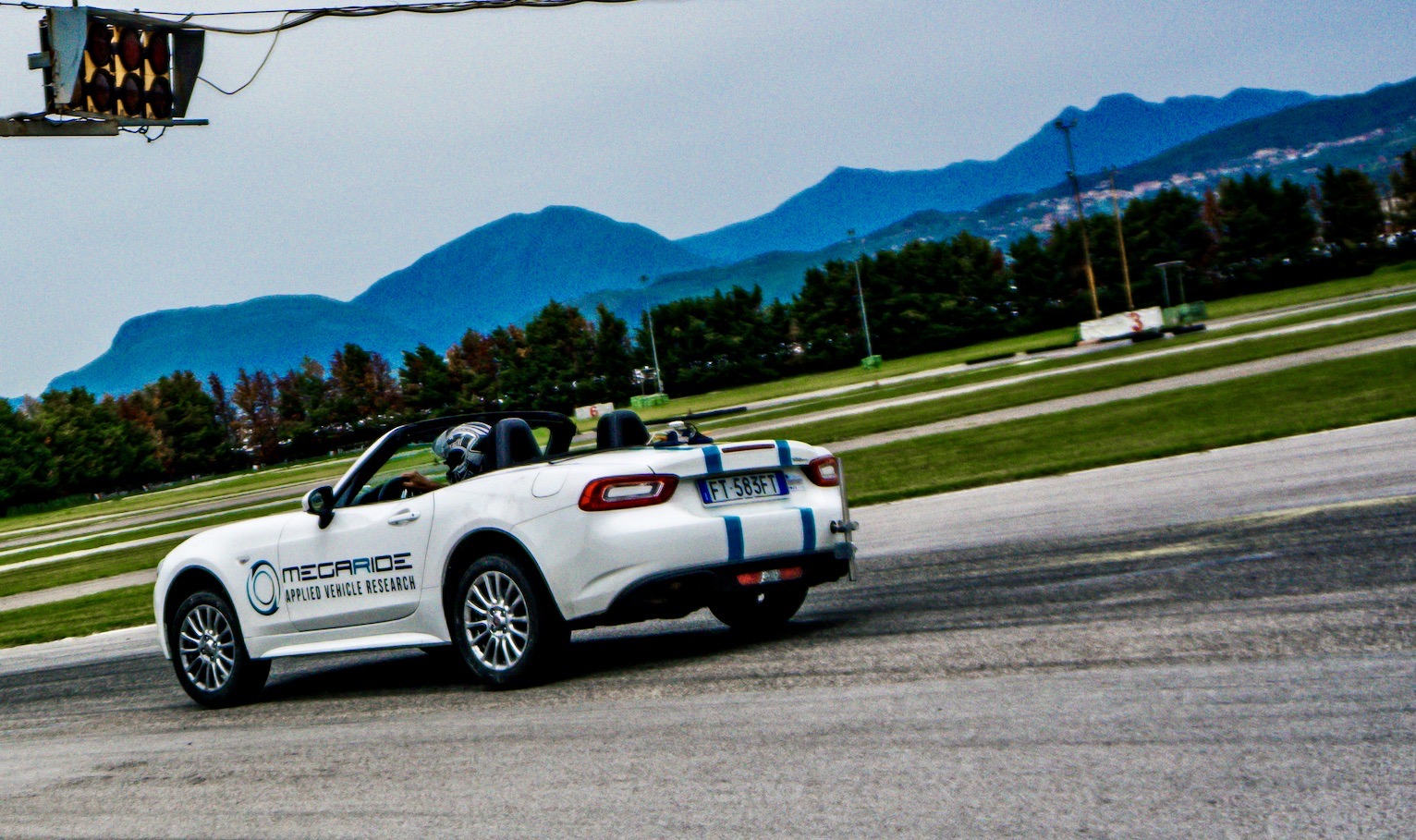 Partners of Seaside Racing 2023, together with the vehicle dynamics research group of the University of Naples Federico II and VESevo, are the Universities of Catania, Brescia, Padua and Bari, Brembo, Danisi, Meccanica 42, Kistler, Siemens, Beond and BE CAE & Test. Track sessions, as usual, will be open to all Federico II students.
The program of activities, scheduled for June 26 to 30, is particularly intensive and will include two cars as protagonists: the MegaRide's iconic Fiat 124 and the Meccanica 42's Alfa Giulia.
In particular, the technicians on the track will work on:
Influence of the braking system on the tire thermodynamic evolution;
Characterization of the tire prill moments at low speeds;
Investigation on steering feeling;
Load sensitivity study;
Test and study on 3 different tire specs, evaluating the differences from a thermodynamic, wear and dynamic point of view;
Sensorizing structural components in the chassis environment;
Driving style test, with the aim of characterizing the driving style of different drivers.